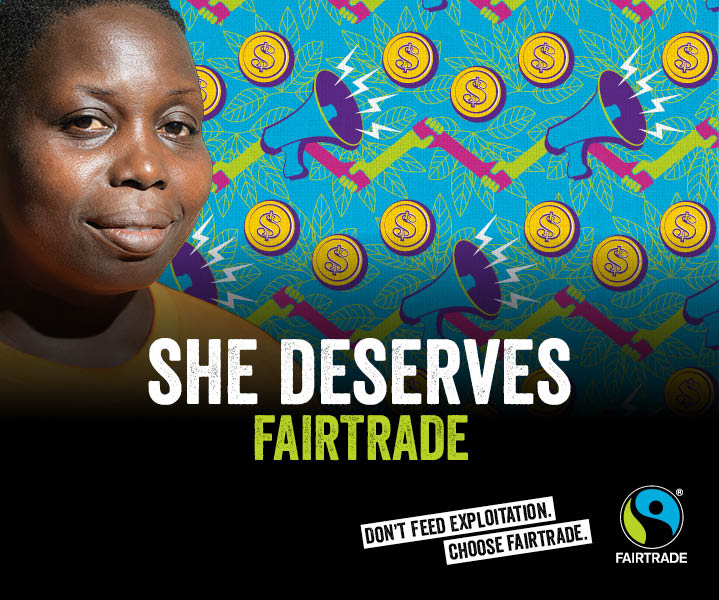 07 Feb

Celebrate Fairtrade Fortnight with us!

Would you like to celebrate Fairtrade Fortnight with us this year?

Our annual Fairtrade Fortnight Reception is on 24th February from 6pm till 8pm. We have a wonderful guest speaker in Fairtrade Foundation CEO Michael Gidney joining our own Mayor, Councellor Jan Parry in the magnificent surroundings of the Council Chamber of Ipswich Town Hall – we'd love you to come too, so if you'd like to join us please RSVP to carole.jones@councillors.ipswich.gov.uk or use the contact form on the Contact Us page.

The event is kindly supported by East of England Co-operative Society and Ipswich Borough Council.

From 24th February to 8th March it is Fairtrade Fortnight. You can join us in our annual campaign when we bring the fight for change to the masses. In 2020, we are continuing our call for cocoa farmers to earn a living income, as well as sharing stories that show the positive impact that only Fairtrade has on the women behind your chocolate bar.

Only Fairtrade is campaigning publicly for the right to a living income for farmers – men and women. Only Fairtrade Standards cover:

Price: The Fairtrade Premium and the Fairtrade Minimum Price are driving real change, right now. Fairtrade farmers and workers have a safety net that protects them from low prices for their crops

Premium: Fairtrade farmers and workers choose how they spend the Premium, which they can use to make their farms and communities stronger. It also allows them to invest in different ways of making money, so that they are less reliant on the unpredictable cocoa market.

Women's empowerment: Fairtrade is also supporting more women cocoa farmers to take the reins and stand tall alongside men. Fairtrade Standards make sure that they have a voice in their community, are represented in decision-making and benefit from Fairtrade. We know that independent income in the hands of women brings positive change to communities even faster.

Environment: While you can't protect the planet without protecting its people first, rigorous Fairtrade Standards support farmers to protect the environment and the Fairtrade Premium is enabling them to invest in climate resilience and adaptation.